Cloud-based B2B2C Real estate platform
The platform, being a SaaS, allows landlords, brokers and agents to represent and promote their property in the best way and receive automated rental fees and reports in one place. At the same time, the tenants receive a convenient and adjustable tool for the calculation of core points for them, a payment module and a bunch of other services available via the web.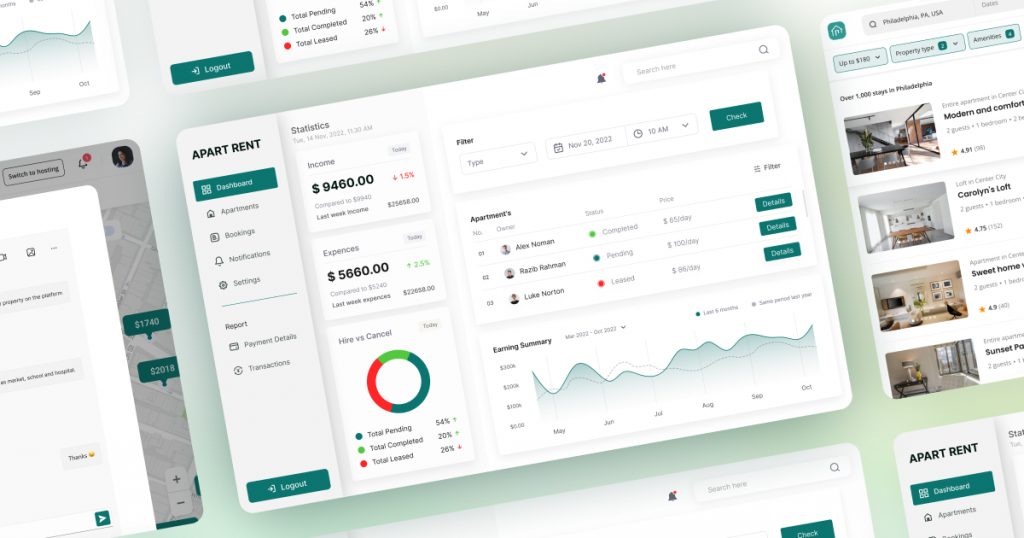 The customer's business runs in the domain of Real Estate, lease provision and rental services. According to the National Association of Realtors Profile of Home Buyers and Sellers, 51% of buyers and tenants found the home they purchased on the internet which represents rather a high level of competitiveness in the market. Though, it still allows great opportunities for unique and ice-breaking tools that can drive new approaches to outdated techniques. The customer came to the team with the goal to build the platform allowing bringing a high level of automatisation to routine processes, numerous dashboards and segmentation of the user experience for different types of users.
The basic idea behind this solution was to provide users with automated and user-friendly tools they need to run a real estate business. Initially, the business had several ideations with the rough wireframes which became the basis for the platform. The customer requirements also included legal parts and numerous points on the protection of users' security and privacy.
The team had a primary goal in the creation of several user flows (personas) with maximal possible automatisation of the processes and attention to security. Three user flows allowed the building of a unique and different spectrum of front-office functions.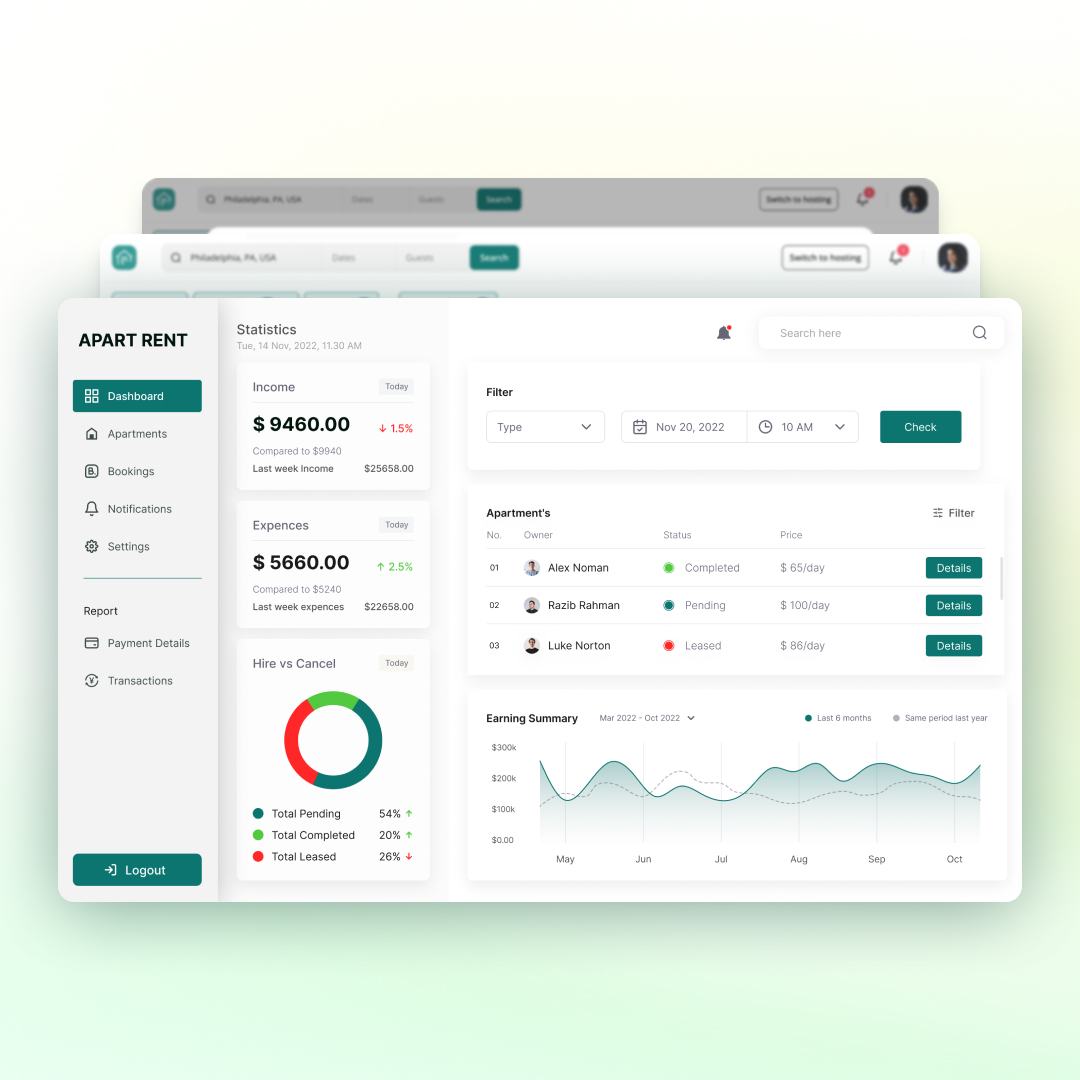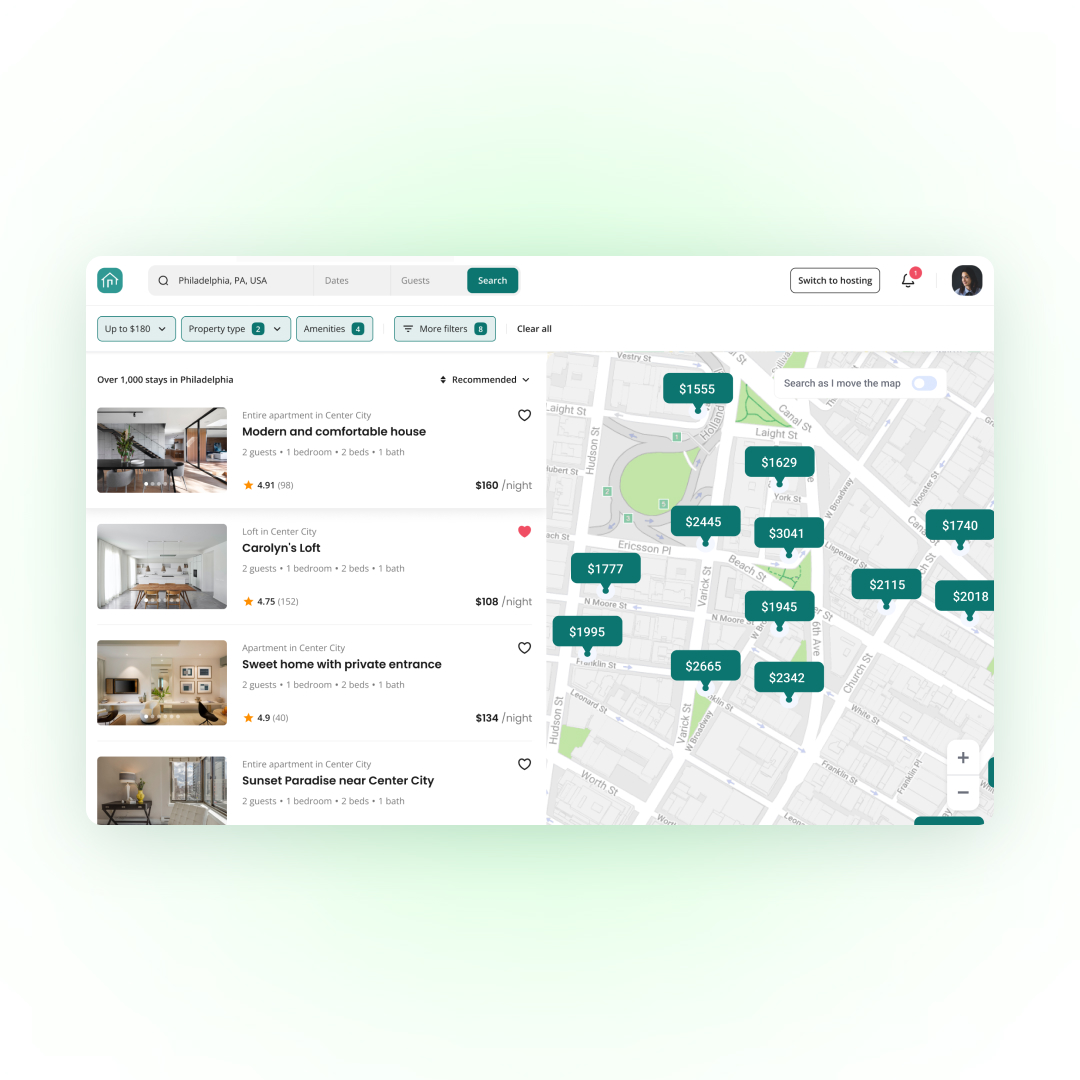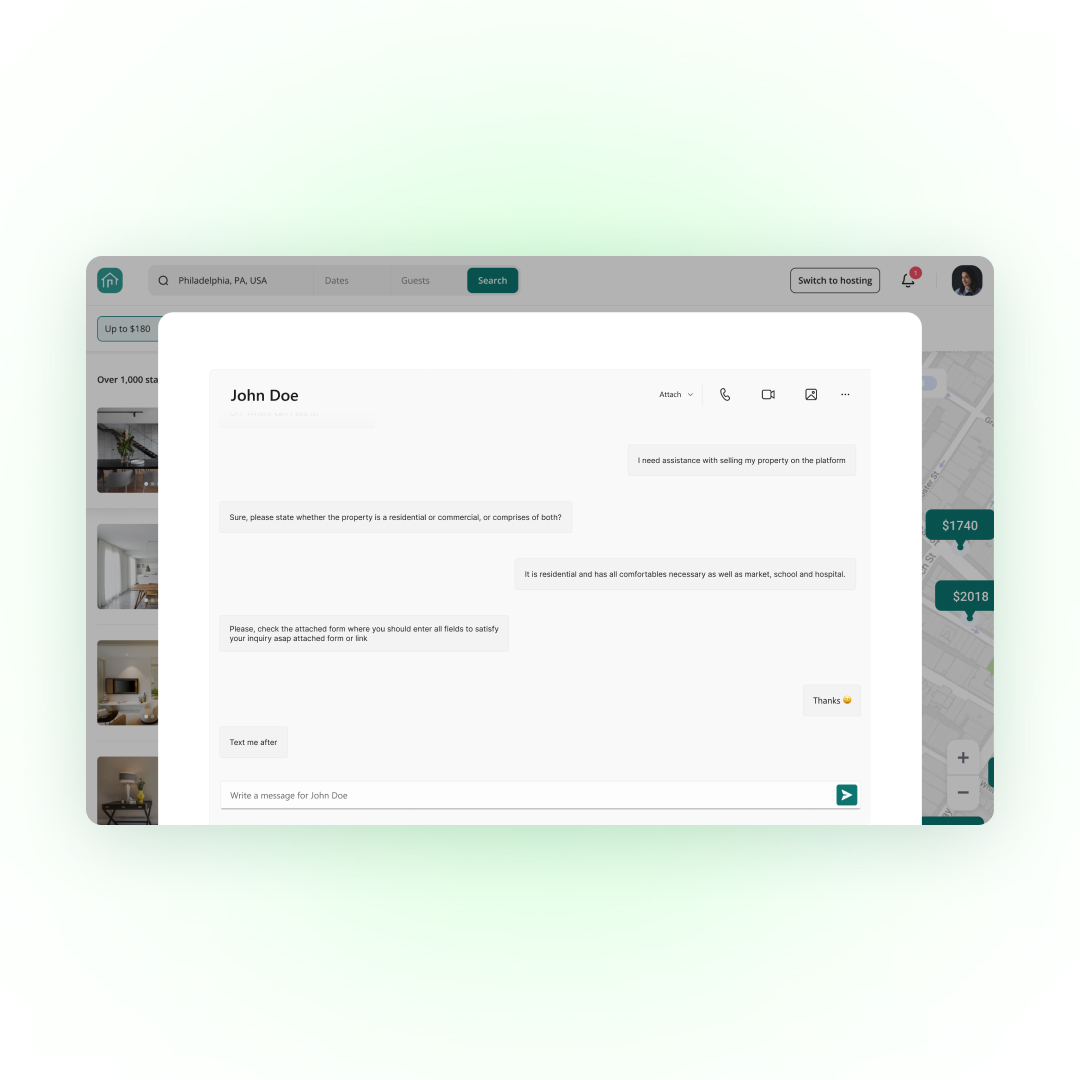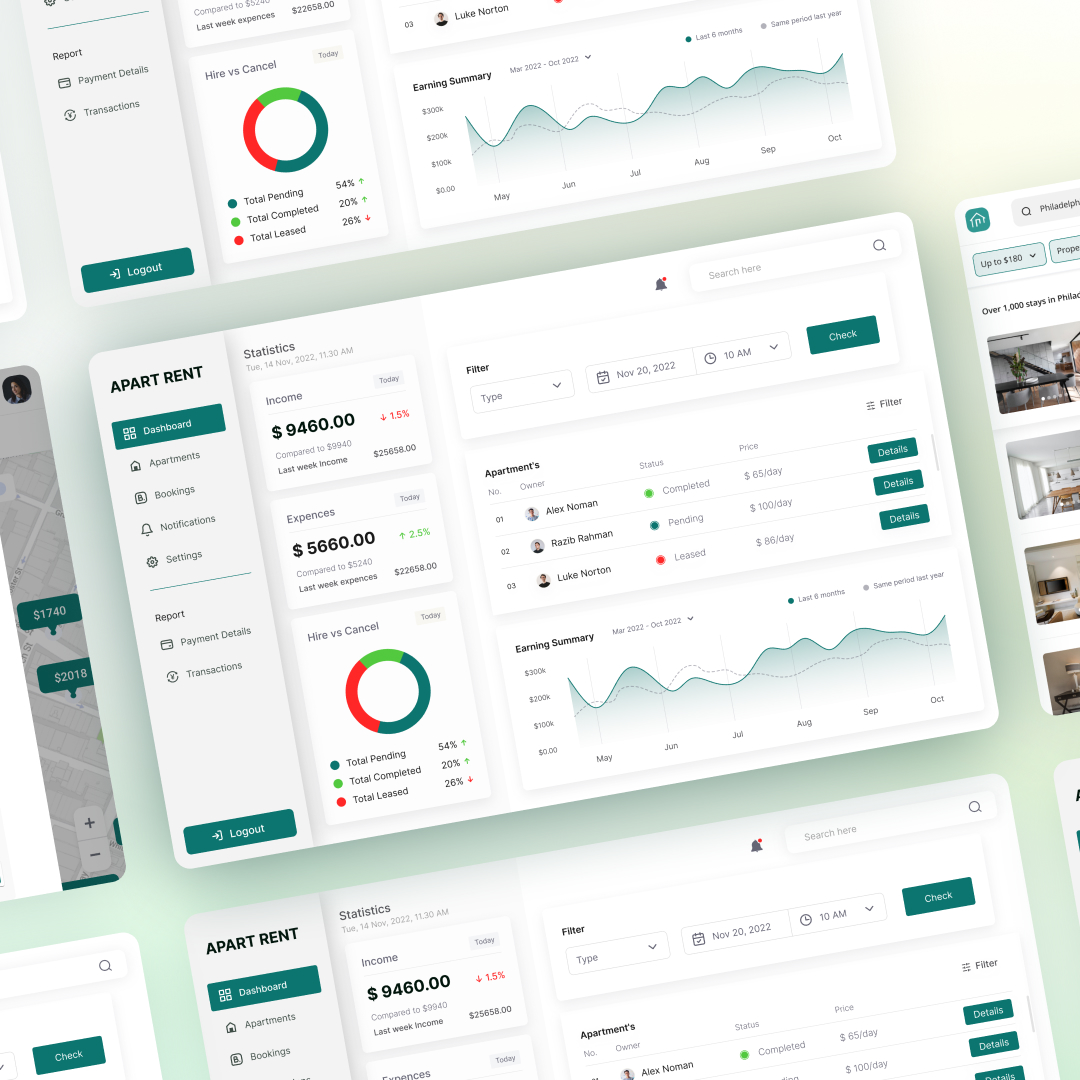 The finalised SaaS platform offers a convenient viewing of the listed real estate for all participants of the process. It satisfies their needs and offers a unique experience regardless of the goal you came for. Numerous basic processes found new life with the UX approach of creating something new to the things we all get used to. The payment option simplified the process of accepting payments from the tenants and made it automatic with special notifications. That ensured keeping track of all dues are cleared in time. Chat and map functions were developed with consideration of the requirements of user-friendliness and privacy. Any kind of user can receive the necessary info without violating the rights of others and start chatting or clarifying the details.
retention rate in the first month
early adopters in both B2B and B2C
options in specialised calculators