Fintech platform for tariff calculation and comparison
Design and development of the platform for electricity providers and consumers in Sweden. The platform deals with high-load requests in the environment of real-time data updates on new data tariffs, changes and modifications of suppliers, their merges and acquisitions while maintaining the differentiation of tariff policies.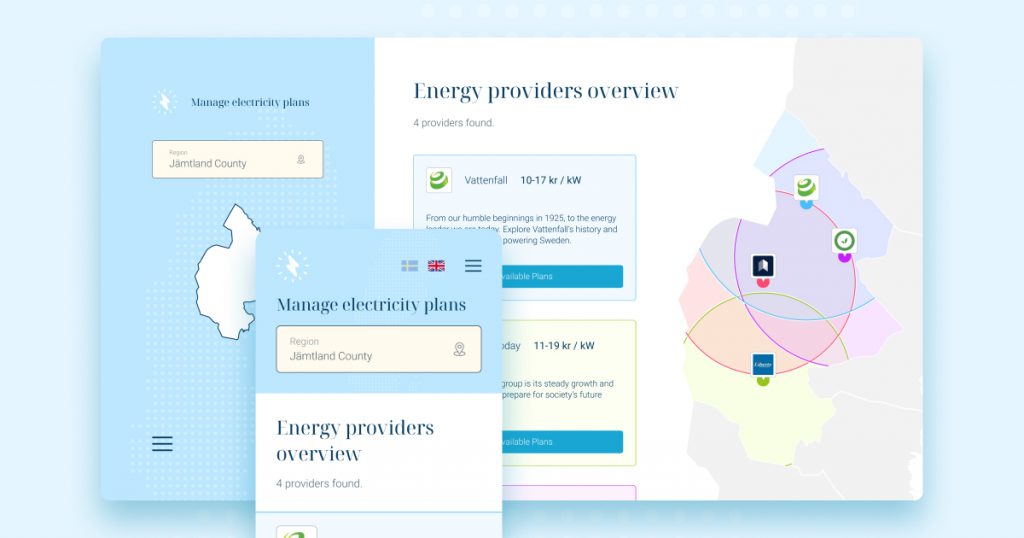 The prime task was in the development of the web platform from scratch based on the rough planning of the customer. The customer aimed to resolve the problem with the selection of the particular service provider when service prices change in a moment. Especially when energy is provided and transported by different providers. Introducing the platform with both complex calculators and comparison filters covered that need.
As far as tariffs data can change from day to day, the entire database required regular automated updates without interference in its work. Regular updates also had to appear with the front part of the platform to suit the changing needs of the users and provide the informational blocks they truly need.
A flexible development approach and introduction of a specialised search engine allowed covering 95% of consumers to be relevant for platform application. This means that customers who do not find their incumbent supplier in the calculation, in any case, find all offers of other suppliers available in the market.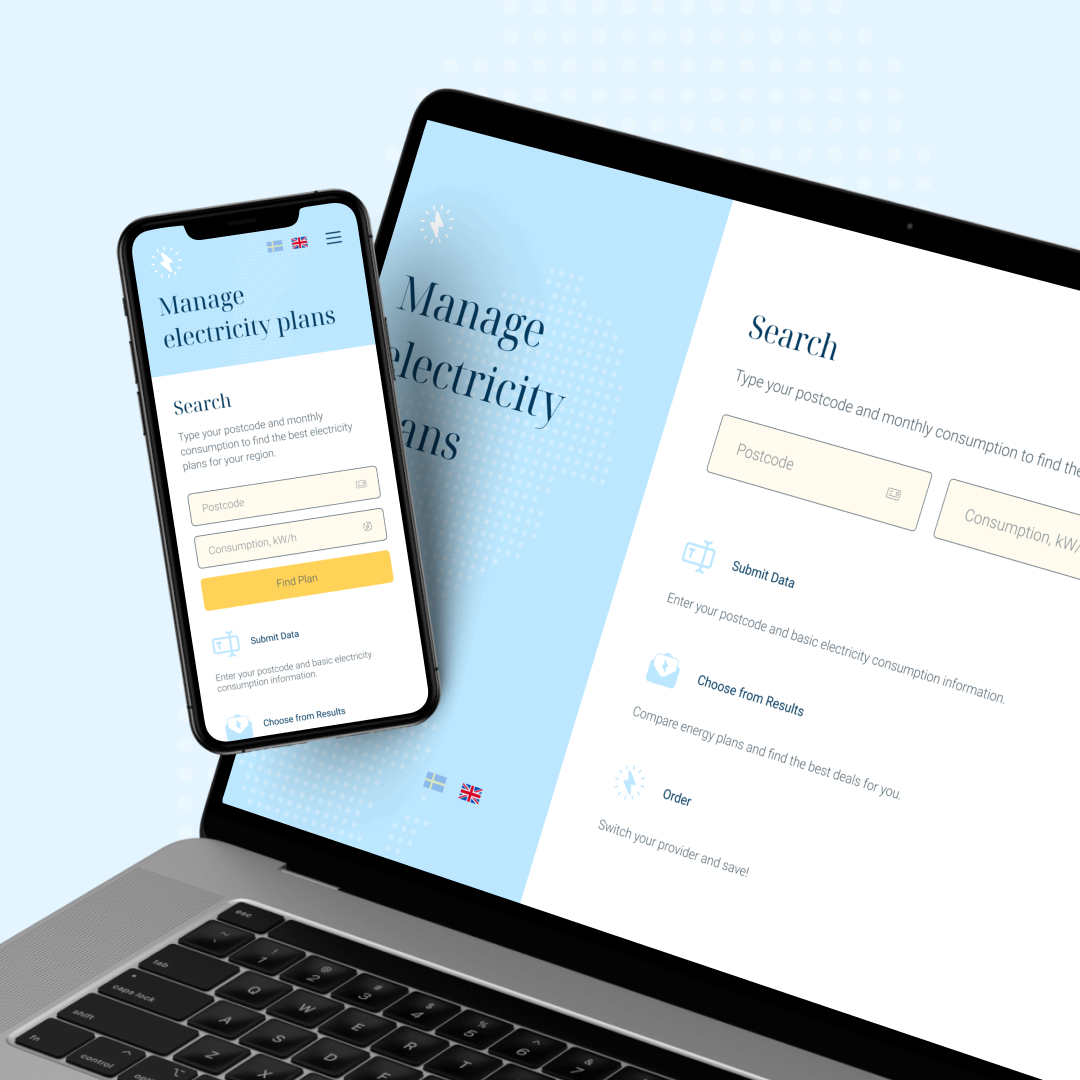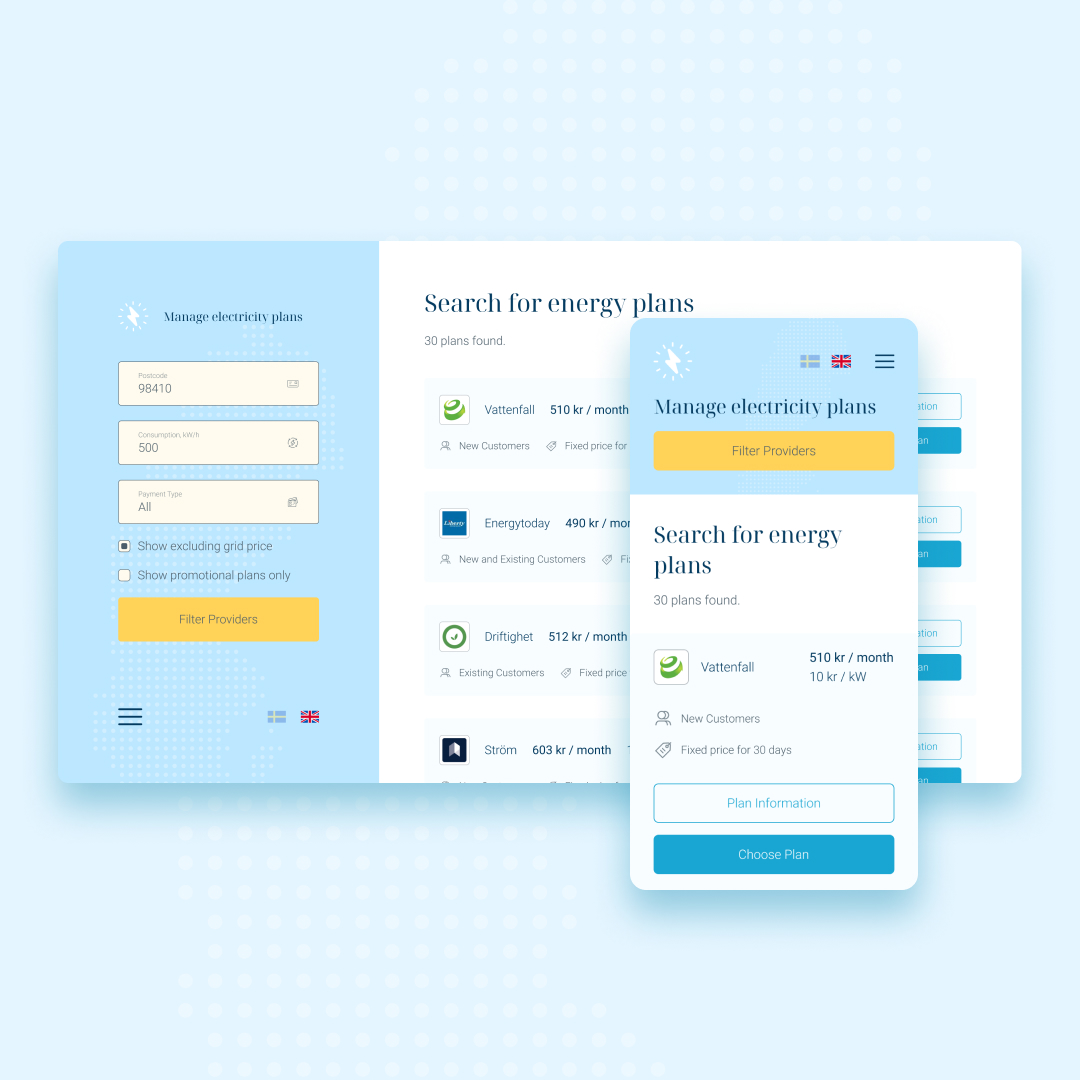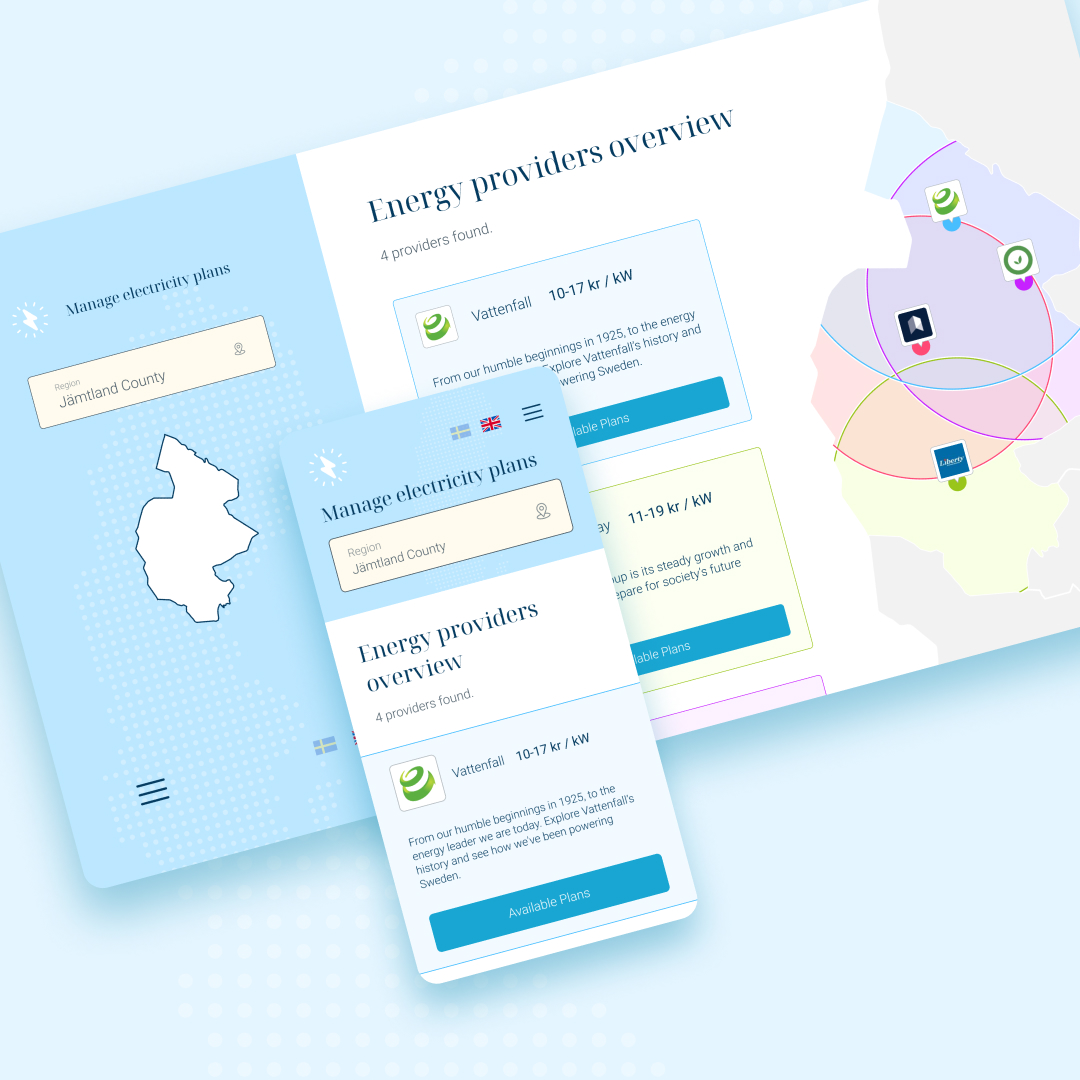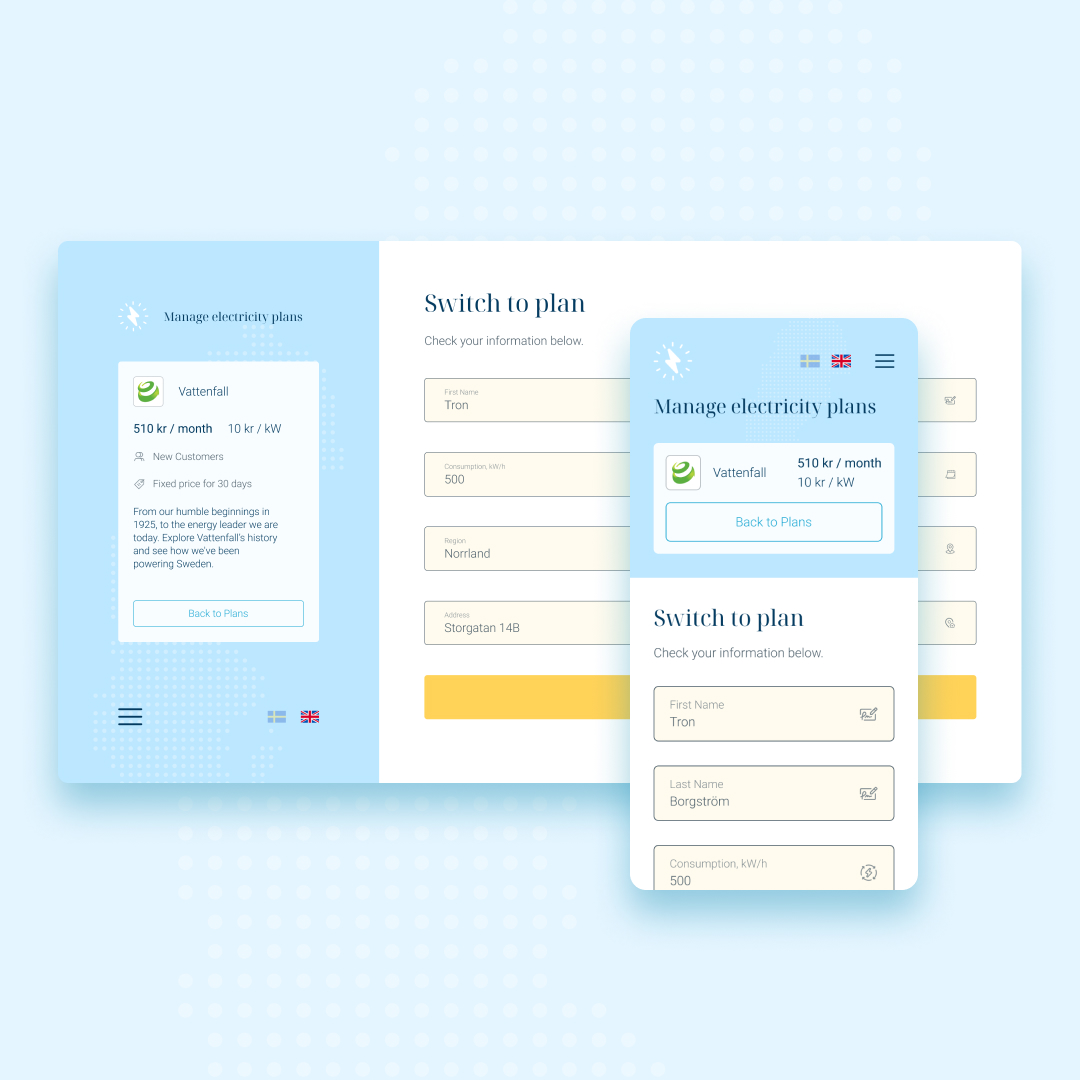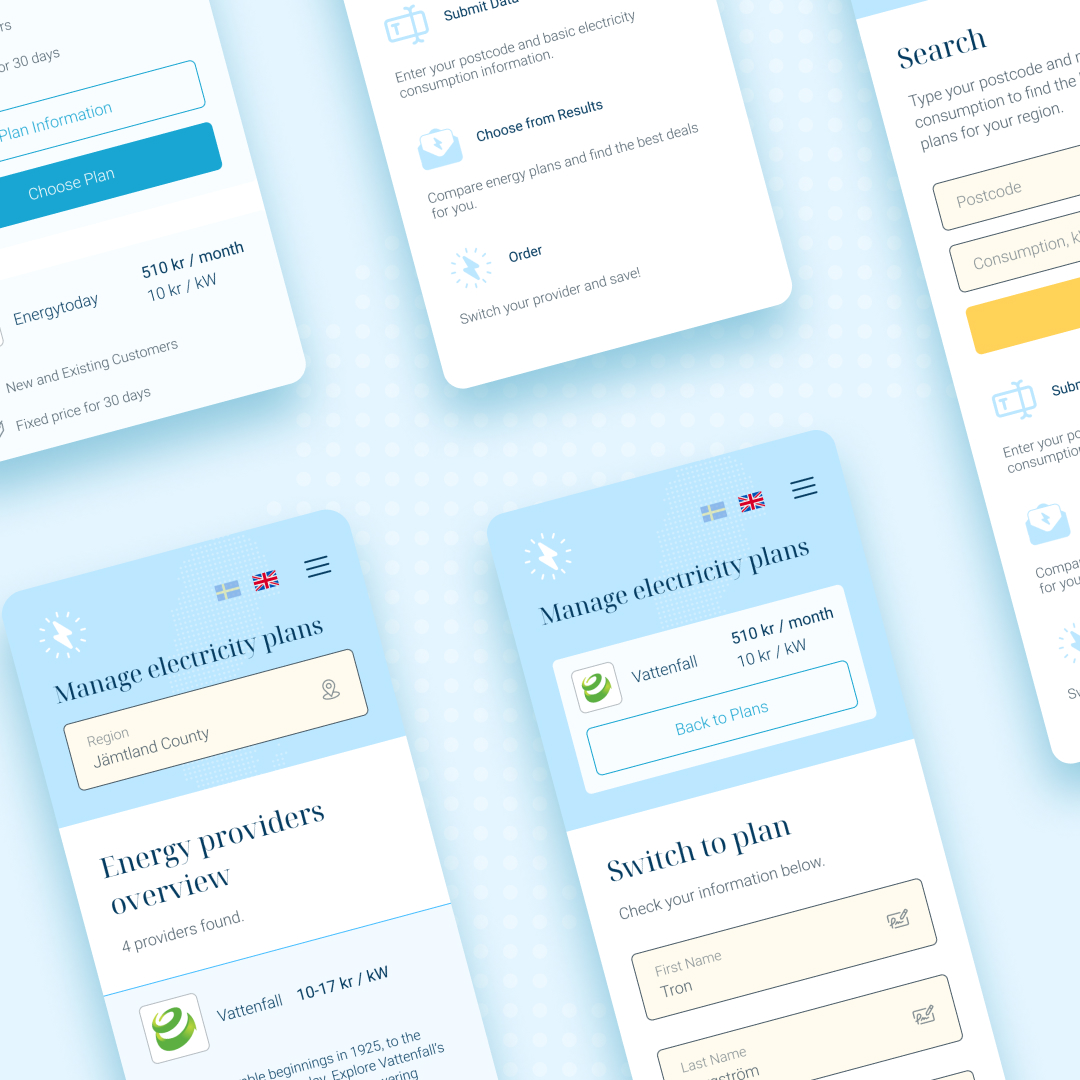 The entire platform was designed and developed in such a way that it is easy for the users to find the items they are looking for, perform calculations or compare service providers without interruptions to the flow. The platform offers several levels of comparison which can be used by different users not to be overwhelmed by excessive information. This module allows consumers to compare offers available in an area, together with the comparison with their current contract in terms of gains or losses. Calculations make it possible to predict or make clear calculations on the energy consumed and produce and the prices needed to pay.
sources analysed in realtime to gather necessary data
consumers are suitable for platform use
times faster process of tariff change