eLearning Native mobile apps development
Native mobile applications for an educational facility, its teachers and students. Promotion of digital approach and bringing better engagement to routine educational processes.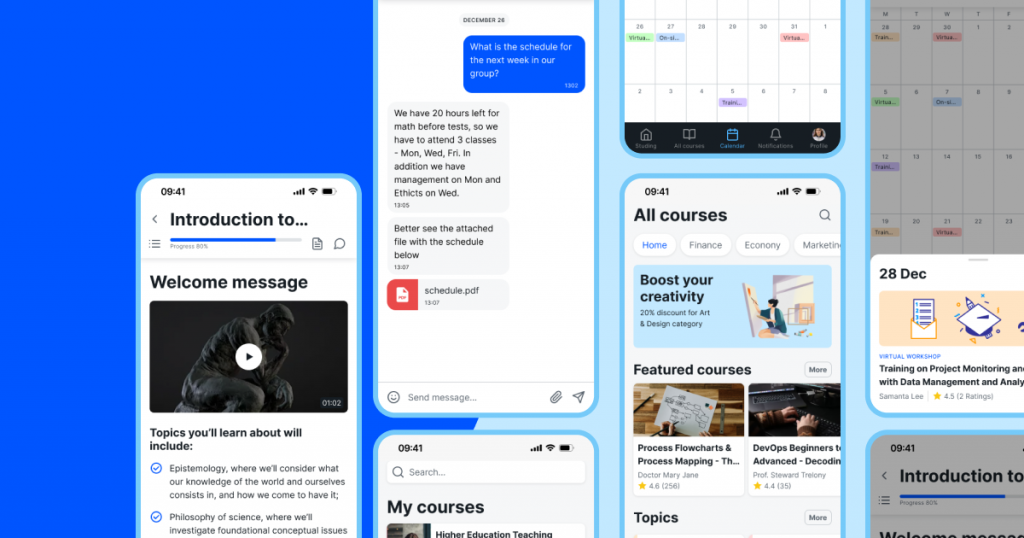 Development of native mobile applications for iOS and Android making a strong educational platform for students, teachers and educational facility services. It is able to perform live streaming for several thousands of viewers, simultaneous cooperation work with documents, chat, planning and scheduling of educational activities for engaging and dynamic eLearning experience.
The educational facility having primarily traditional educational services was interested in a rich and dynamic environment for learners to collaborate, develop critical thinking and problem-solving skills, and share their knowledge with others outside traditional universities.
The team implemented the idea of sustainable solutions that reflect learners' best experiences and foster continuity of education with the use of technology which is based on data and market evaluations. Aside from the users or market requirements, the team work closely together to collect functional and non-functional requirements from the client, choose the most appropriate tech stack, and plan the project development process.
Germany
as primary market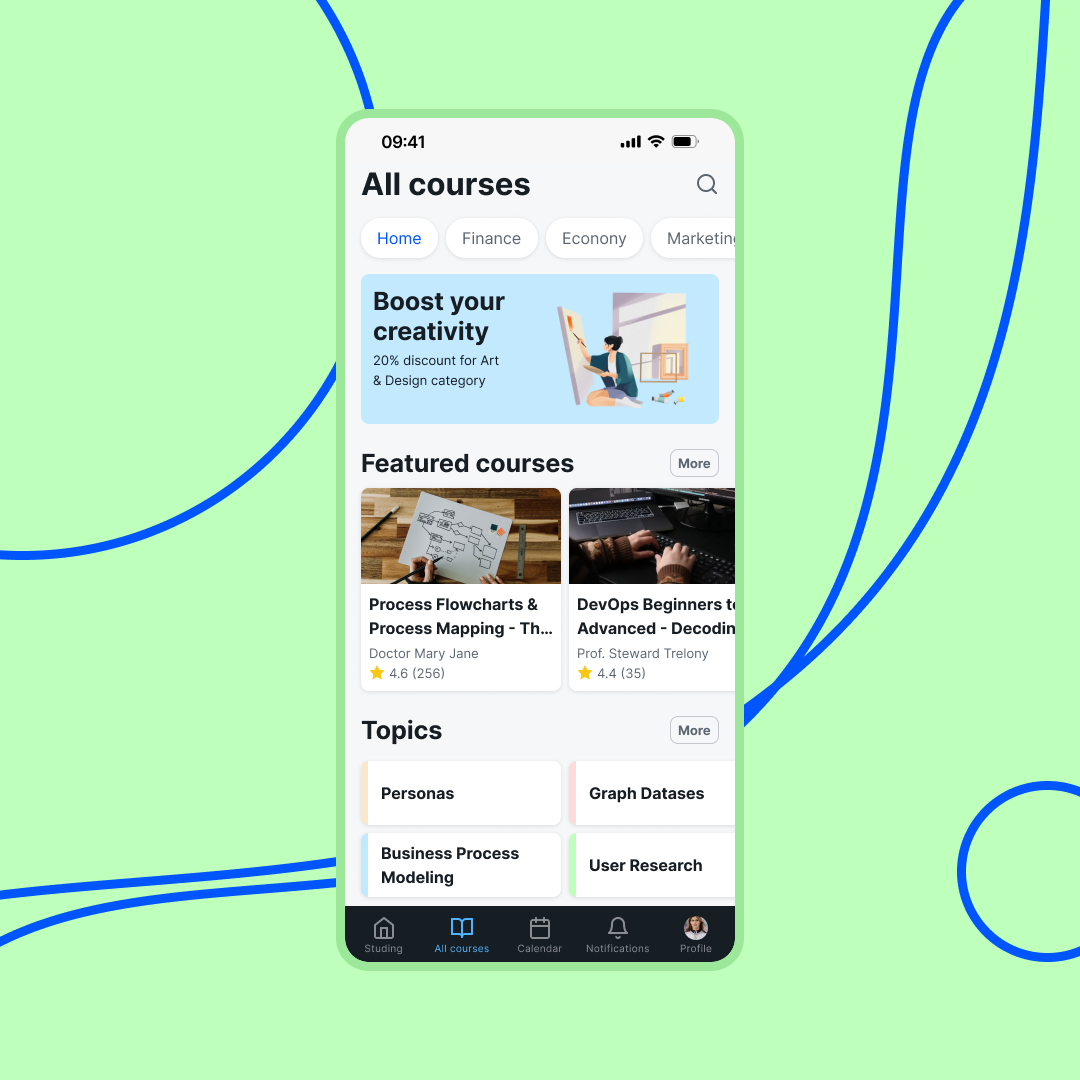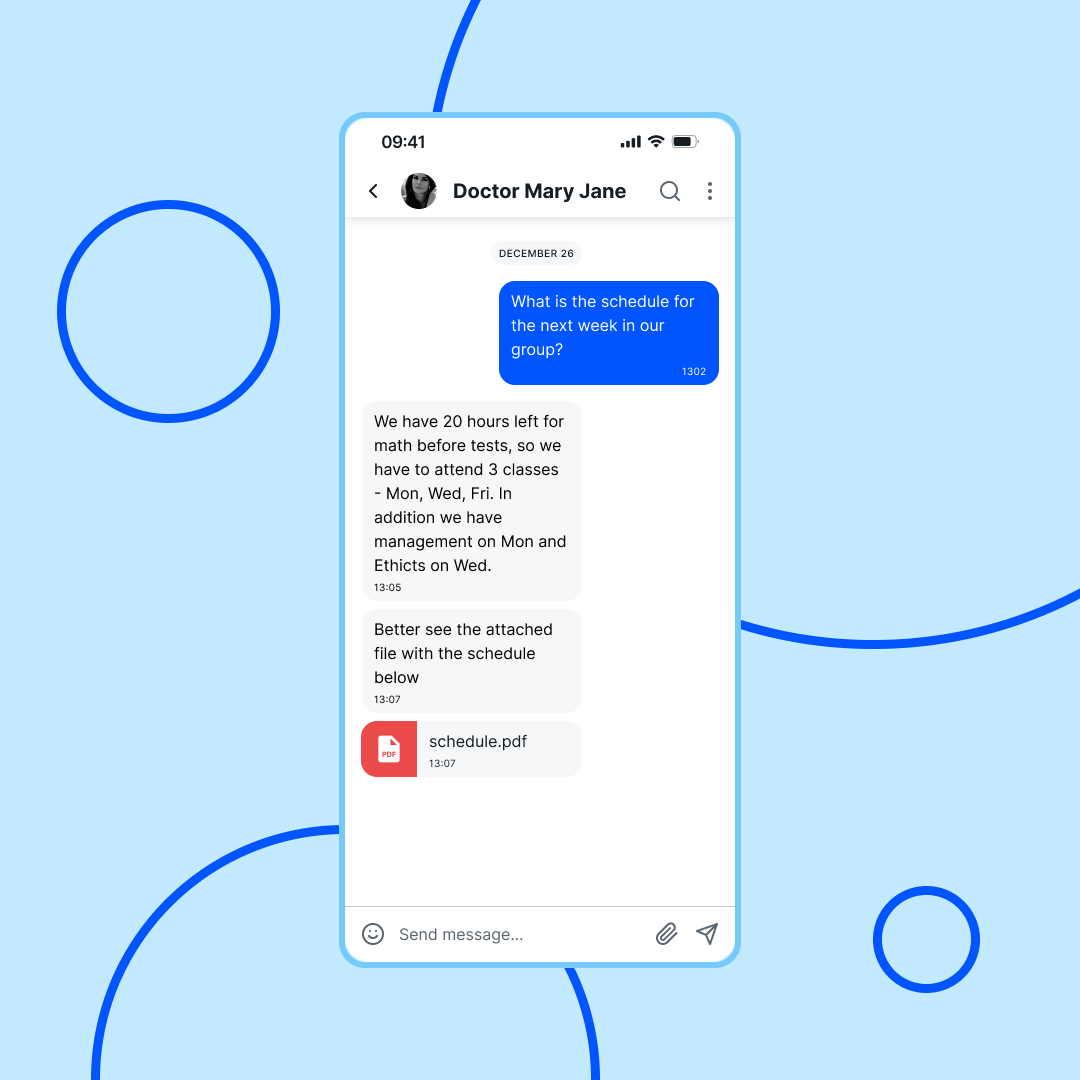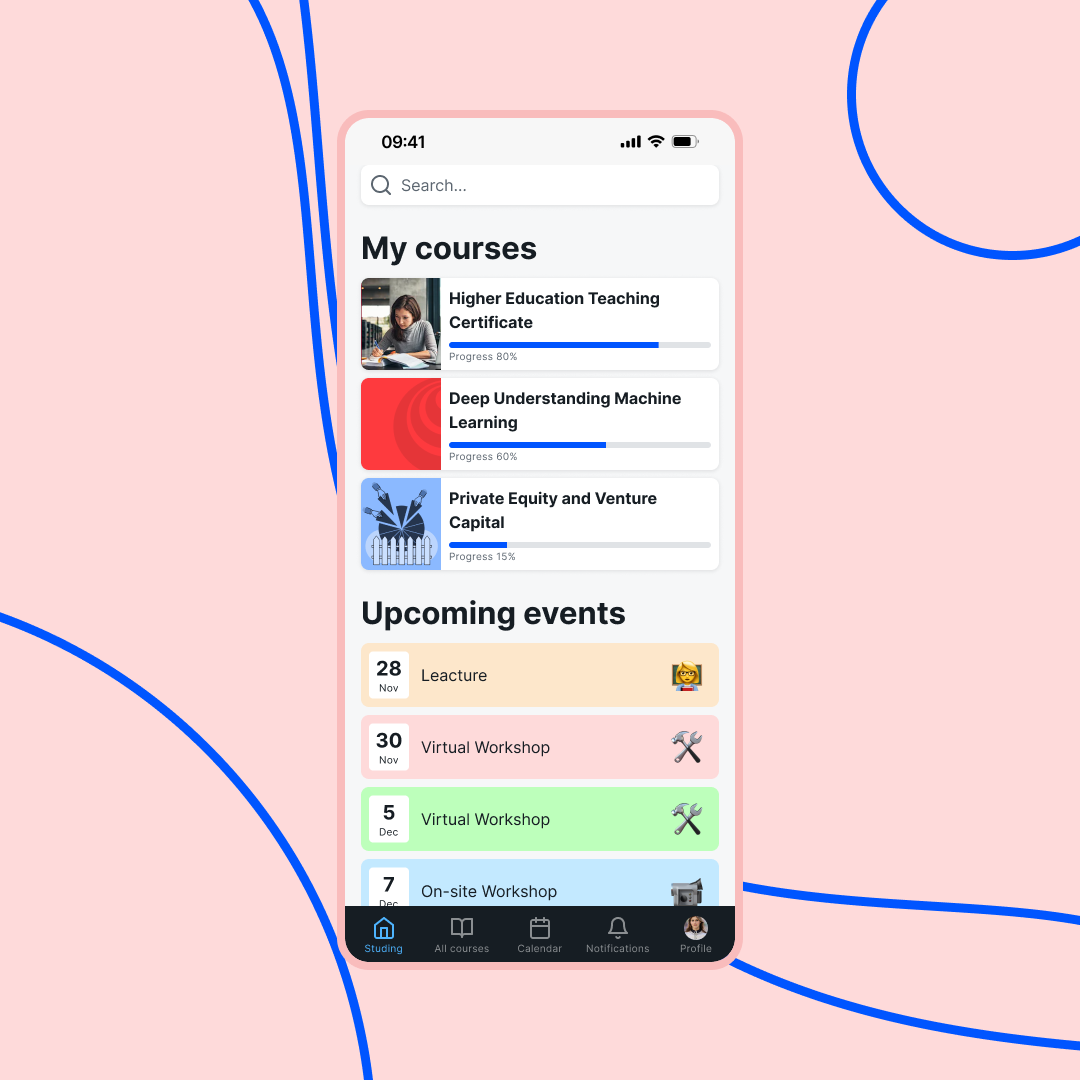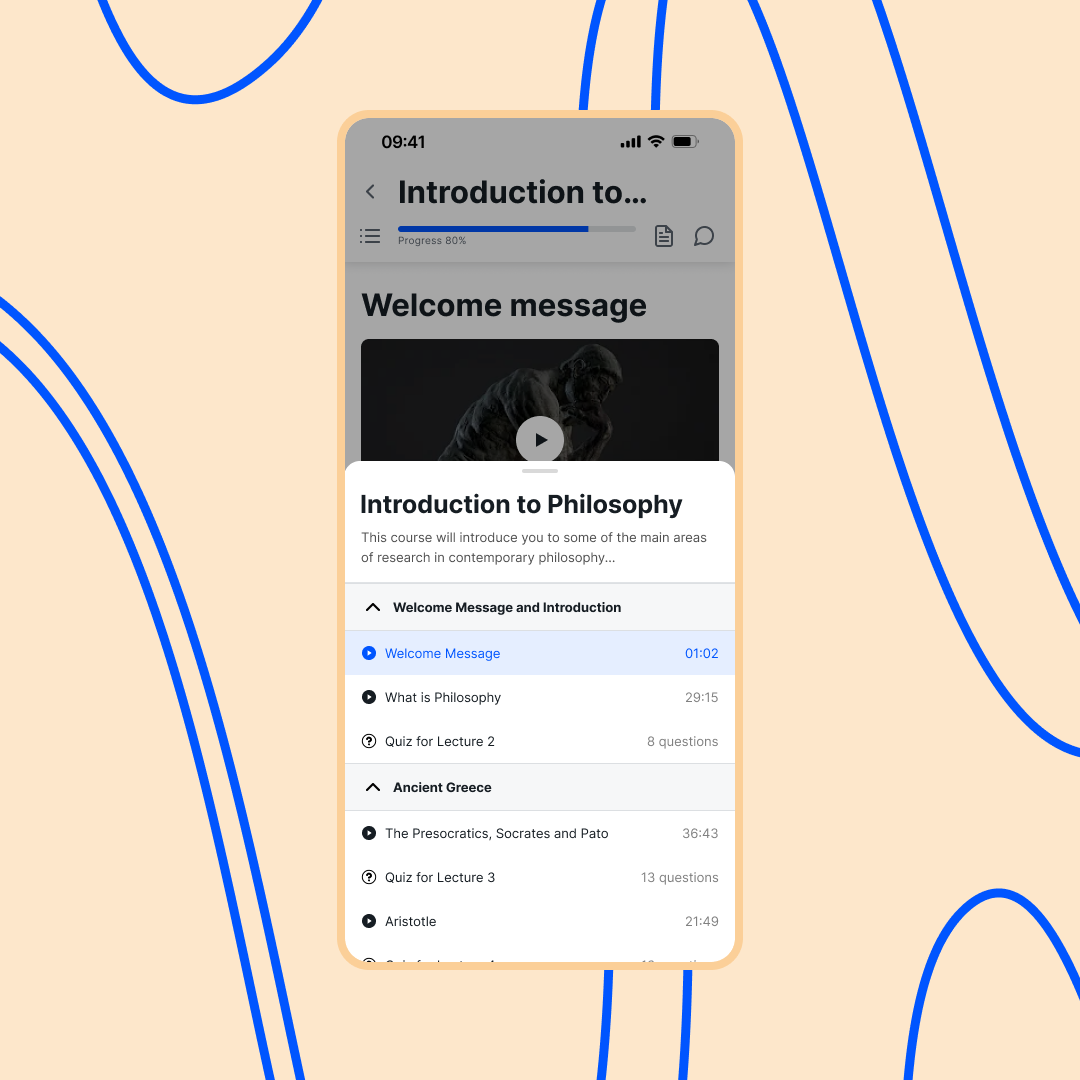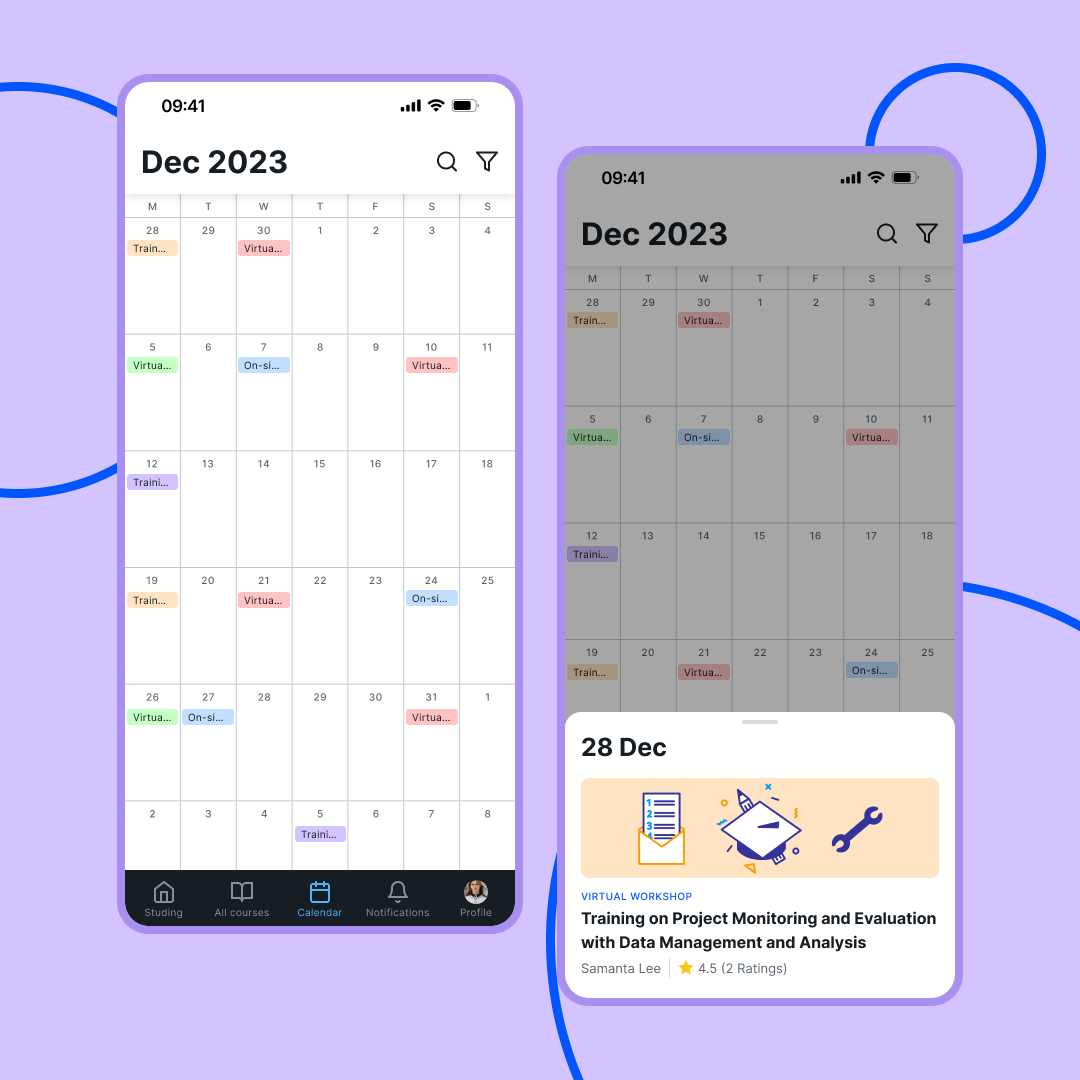 As a result, the customer received elearning apps with a satisfying and elaborate user flow that continues to gather more users among the conscious and ambitious students. That not only preserves but also enhances the positive and reliable atmosphere of the customer educational facility. The offered roadmap of further product development depicts several ways of further development and scaling. All of them are based on the data-driven analytical approach of the user's behaviour evaluation. Bespoke and deliberate UX design ensures that the app works in the way the users expect, meaning more engaged students making intended actions. Clear user journey mapping helps to achieve the intended business goals, together with smooth implementation of the code and flawless serviceability.
expanding of users interested in courses in different languages
new educational facilities partnered with the platform
educational programs are already in the system running smoothly