Corporate Learning Management System for a manufacturing company
Development and on-facility implementation of the system covering the creation of training courses and programs for internal use, providing analytics, tracking the progress and success of the staff, following the standards while staying flexible.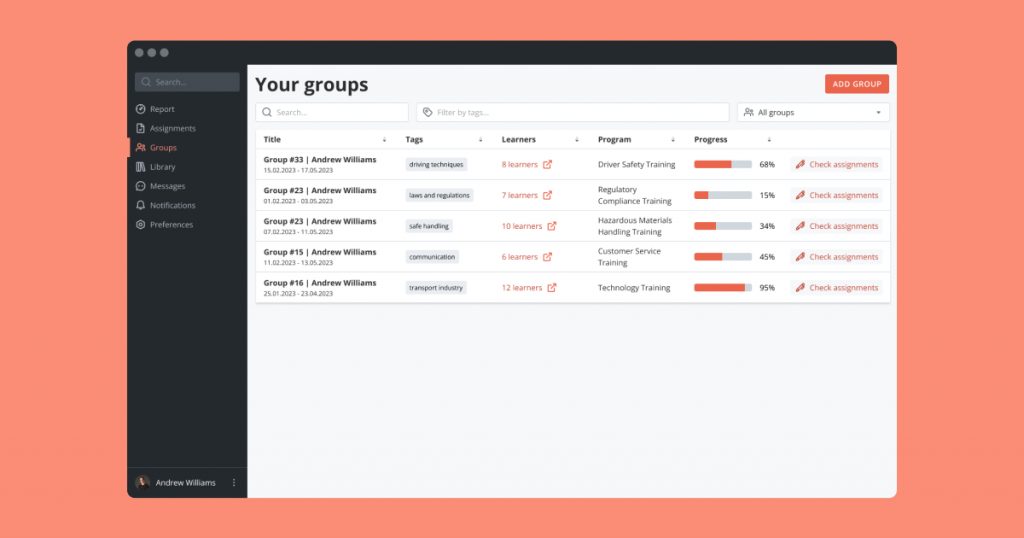 The customer's company being a rather big manufacturing facility with risk-embedded processes required a complex Learning Management System to cover internal needs and satisfy the regulatory requirements in full. The product had to improve staff experiences with multiple content types, interactivity, and satisfaction with accessibility standards and replace the old table work and non-centralised training materials. Which by presumed calculations had to reduce the employee attrition rates by at least 5%.
After performing an audit of their manufacturing facilities, the customer revealed the weak points in the ununified and paper-based system of internal training. So they defined particular gaps and calculated their cost to the company. It was decided to move to the development of the corporate LMS to suit not only regulatory requirements in full but also improve the company's key parameters and manufacturing security. In such a way the system had to cover all the aspects of their services and deliver reliable quality and security levels.
Developed LMS would help with the reduction of time spent on education through digital delivery. Moreover, such a digital approach should suit every kind of user regardless of their experience and proficiency with digital technology. These together could not only reduce expenses but also reduce risks on the manufacture and all related with that cost.
The customer received the solution of the automated learning management system released on their servers and available online. Customer after several onboarding sessions started to fill it in with tutorials, educational materials and personal profiles. It resulted in a clear and manageable process of training management at the enterprise. Due to the company's intent to satisfy the accessibility requirements, the entering threshold was lowered to the point where each employee could perform their training and continue working in security. Option with trusted training partners allowed for saving some time for experienced employees on the creation of the training materials. It could not cover the entire process of training and education, though reduced the load-end expenses.
less employee attrition rate
compliance with regulatory requirements