Cloud EdTech solution with AI module
Development of custom software to provide highly automated educational services with the integration of AI assistant and analytical module.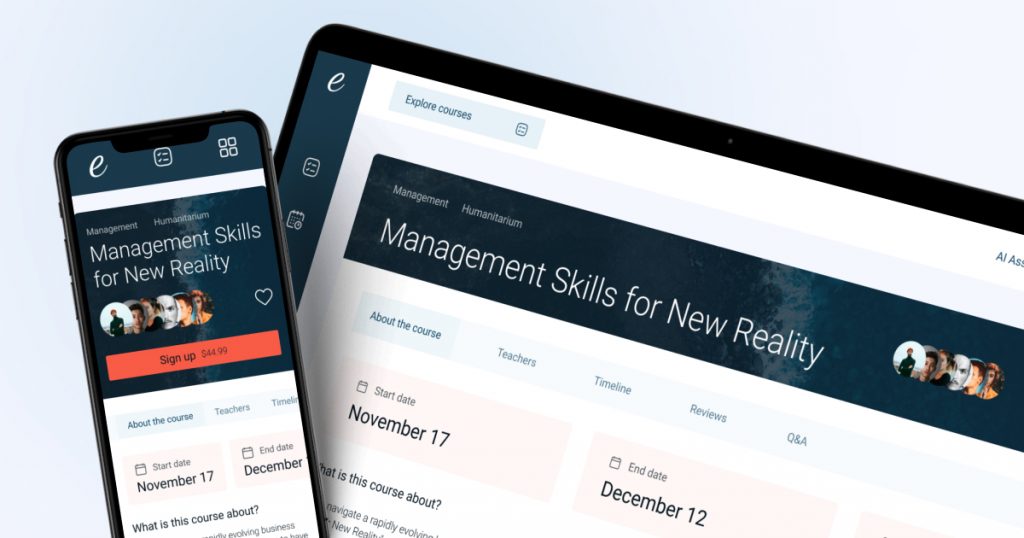 The customer's EdTech company with the yearly turnover of 116 million U.S. dollars required the development of custom software with cloud deployment of new modules and partial migration to the cloud for old ones. As one of the trending and driving features for educational industry, the customer decided to add an AI-driven assistant to help the students with their courses as well as provide predictive analytics, curating assessments and suggest content useful for a student for basic processes automatisation.
Building cloud-based architecture required complete refactoring of old monolithic applications of the customer into microservices. That allowed making separate modules with educational, payment, and analytical functions and connecting them to external resources through APIs. The team paid special attention to providing a secure, flexible organization of modules and resource structure to suit the requirements of privacy legislation and company possibilities.
Besides the basic technical aspect of the migration and complete redesigning of the application, the team had to recreate the UX of the solution to make it more suitable for new students. One of the approaches included the creation of a platform with rich metadata from videos and images to turn them into useful learning resources that can be streamed cost-effectively to students anywhere.
Being sure that cloud-enabled technologies become a comitative advantage in the fragmented EdTech market, the customer required fast migration regardless of any risks. The selected approach allowed the company to enrich their services without losing momentum in the market. It saved infrastructure investments as well, as far it was the starting point of the customer in the development of such a system. Even with the fact that the system migrate while being life, graduate product release allowed making the process seamless for users.
fewer expences due to cloud deployment
time saved due to automatisation
sources of data collection